Hello everyone. A few weeks ago, I purchased the Real Techniques Core and Starter set brushes. I've heard a hell of a lot about these brushes both on YouTube and on Blogs for almost a good year now. These brushes are easy to use and although they have white bristles on on top, they clean really well, whether it be with the MAC brush cleanser to spot clean or with the Johnson's Baby Shampoo. The black cases that they come with are amazing to travel with as they have more room for you to put your own brushes into. When I travel I usually take both with me; one for my face brushes and another for my eye brushes.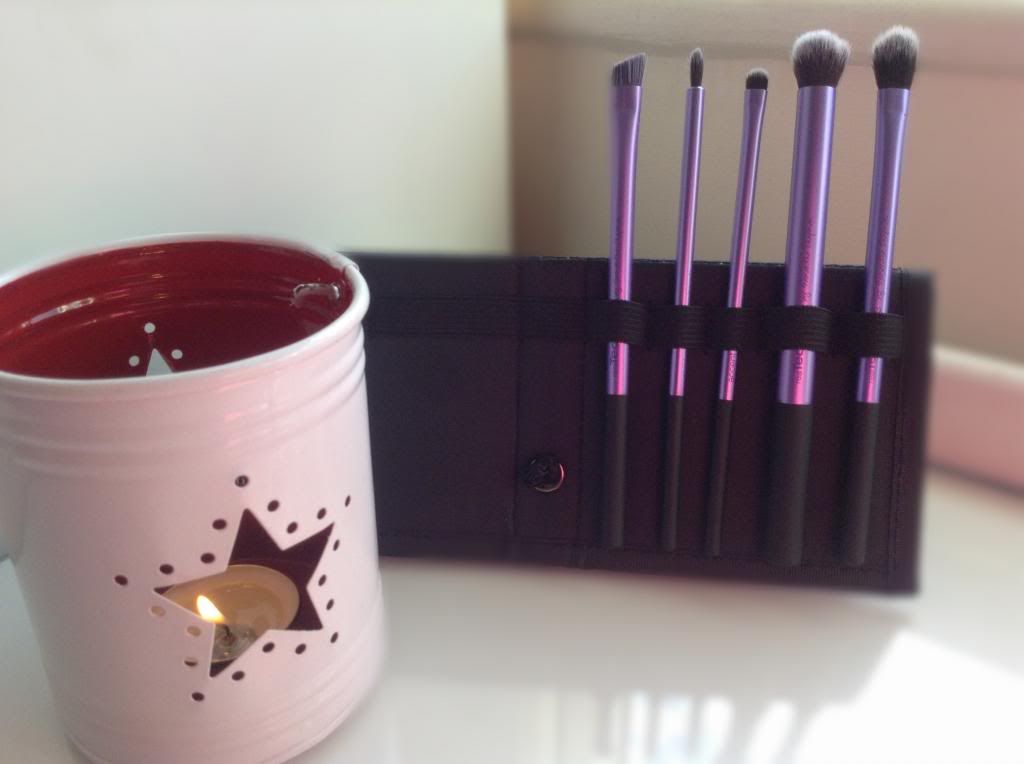 Real Techniques Starter Set | £21.99
I use the Accent brush for highlighting the brow bone or to apply gel/liquid eye liner as it's soft on the eye area. To apply concealer or eye primer I use the Deluxe Crease Brush because it distributes the product evenly. The Base Shadow Brush is great to apply eyeshadow whether it be cream or powder. It's also good for blending and is very much like a MAC 217. I also like to apply gel or liquid liner with the Pixel Point Eyeliner Brush because it's a lot easier to use than the provided applicators. The Brow Brush is good to use when I want a precise smokey eye.
Real Techniques Core Collection| £21.99
I like to use the Buffing Brush to apply face primer, foundation or powder as it provides a really nice and even finish on the skin. The Detailer Brush is good for covering up small blemishes as it's tapered. If I ever want my foundation to have a bit more coverage on the skin, I use the Pointed Foundation Brush. The Contour Brush is great for blending foundation, applying powder and contour the face.
I hope you enjoyed this post, I definitely recommend these brushes as they are easy to use and well worth the money!